By:  Weber Way to Wellness Reporter Click here to visit JD Productions.
Images below are copyrighted.  ©  AliciaWeber.com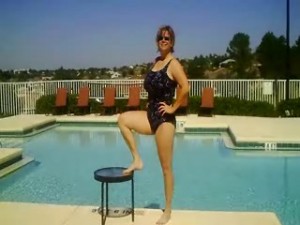 Jenni was the lone participant in the Inaugural 14 Day Fat Flush Fitness Rush where she took 2 inches off her waist and lost 6 lbs!!  She calls this 2-week program a life changer! 
Congratulations Jenni!!
Now, let's talk to Jenni about her 14-day journey with "Fat Flush Fitness Rush".
Q.  Knowing that you have done Weight Watchers and other fat loss programs before, how does "Fat Flush Fitness Rush" compare? 
Jenni answers,  "It doesn't!  Fat Flush Fitness Rush is in a league all of its own!  It's the hardest I worked in 2-weeks straight. I was capable of doing everything, but it is twice the intensity given that workouts are on the beach!  I get twice more out of the program though!"
Q.  Would you recommend this program? 
Jenni answers, "Yes, absolutely – you have to already be living an active lifestyle though or you are kidding yourself. If you are already active, you will get that much more confidence!  If you aren't already living an active lifestyle, you are setting yourself up for failure.  If you can't hang with the BIG DOGS, stay on the porch!"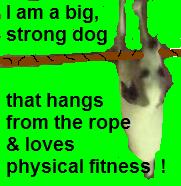 Jenni adds, "If you aren't bringing your "A Game" don't try!  Fat Flush Fitness Rush is NOT for the weak-minded."
Q.  You were the lone participant for this inaugural program.  What was your motivation to do it?
Jenni answers,  "I trust Alicia with my workouts and nutrition plans and I know I will get success and lifestyle change with Alicia and I am ready to go!!"
Q.  What are some changes you made and do you think you will continue to improve after the 2-week period? 

Jenni answers, "For the 1st time in 20 years I went 2-weeks without Diet Soda.  I replaced my candy and sweets with fruit and yogurt and I am satisfying my sweet tooth that way!  I used to snack after dinner and that bad habit went out the window!  This 2-week program has improved my sleep patterns and my body wants to be on a schedule (no staying up late) and it carries over to increased endurance in my workouts.  I couldn't manage 1 suicide run on Day 1.  By Day 13, I did 5 suicide runs in a row and with each one my times got faster!  I absolutely want to continue this healthy lifestyle and my taste buds and muscles want me to continue too!!"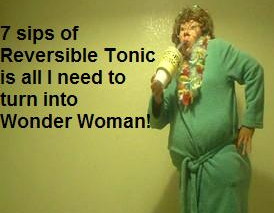 Q.  Have you been able to adopt some new healthy habits? 
Jenni answers, " I call this Fat Flush Fitness Rush a "2-week Lifestyle Changer".  In 2-weeks time I got the tools I needed to continue with a new healthy lifestyle.  There's NO BAND AID SLAPPING – There's NO QUICK FIX! "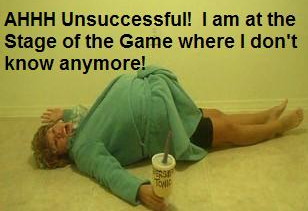 Jenni's final words, "Fat Flush Fitness Rush is about real positive long-lasting change!"  Keep Your "A Game" ON follow Alicia on Facebook at www.Facebook.com/awinningway