By: Alicia Weber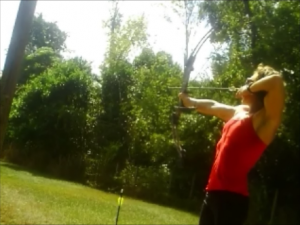 ANYONE at ANY school in grades 1-12 and adults can join Alicia Weber's Archery Teams in Central Florida. The program will involve competitive archery training and competition. All the equipment is provided.
Are you looking for a sport where ALL athletic ability levels can join, excell, and have fun?
Alicia Weber Archery is calling you!
Contact Alicia Weber at Awinningway@gmail.com to join the ongoing Archery Team at multiple Central Florida locations.
Alicia Weber is a USA Archery certified and insured coach. Safety is first and foremost. Archery is a very safe sport and fun sport when the instructors are trained and certified by USA Archery, the Olympic Governing Body for the USA Archery Olympic Team.
A Glimpse of the Archery Excitement!
Shoot for the Stars and Become a Star Archer with Alicia Weber!
Don't Miss an Opportunity to Be GREAT!
Contact Alicia at Awinningway@gmail.com for more info.
ALICIA WEBER is recognized as the "World's Most Prolific Female Recordsetter" and she was one of 10 selected to be in the Most Extraordinary People of Lake County, October 2013 Issue of Lake-Sumter Style Magazine. Weber is the 7th person down in Extraordinary People List. Weber has set over 20 archery fitness world records at Recordsetter and she guided archery athletes to world records too.