By Alicia Weber Photos copyrighted © Alicia Weber
In twenty-one days I coached many athletes to their championships as I coached myself to two major championships in 2 different sports. My adrenaline pumps to the thrill of competition and the excitement of taking myself and others to a whole new level. The difference between a race or regular event and a championship is the commitment, focus, as well as a much greater level of competition. The expectation is to bring out the best in myself and those who I am training. We make an effort to do this repeatedly, which means we need to become better people and better athletes all the time. The key is building all the correct muscles, skills, and great habits of success, so that we are able to peak at the right time for championships.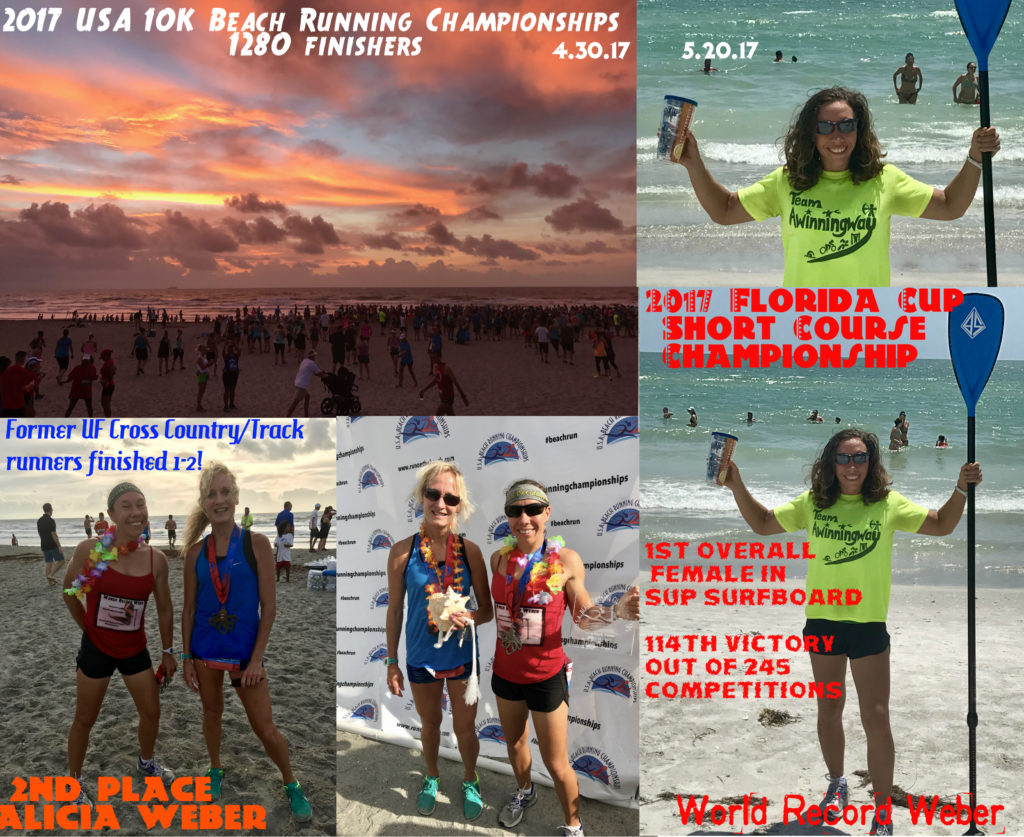 The twenty-one days of 6 Championships began with my personal championship -THE USA 10K Beach Running Championship (which I won 3 times, took 3rd once, and took second…). This year I took my second consecutive second place finish for overall women (16th overall out of 1,280 men and women). I was thrilled with my performance as I never raced in such tough conditions before. There was rain, hail, and 20+ mph winds. I was also very happy that two former University of Florida Gator track/cross country athletes dominated the field. Ceal Muldoon Walker, a former UF runner from the mid-80s, finished first place woman as I was second place woman (former Gator athlete 2000-2002). It was a memorable race, which I kept thinking about for a couple days. I then had to quickly switch gears and get my high energy ready for my 2017 Archery Fitness Mind Games Championship on May 7 where 12 archer athletes qualified.
Archer Athletes Shoot For Stars in May 2017 Championships
There were only three first-time championship competitors who competed for the first time for the individual and team competition on TEAM JAG. All other competitors were returning competitors, former champs, multi-champs etc..The competition was the toughest thus far with ages 8-17 vying for titles as they not only had to master barebow category archery, but foot golf, a spelling bee, math problem solving, and mind processing challenges. They were all extremely well prepared and I knew they would wiz through this competition in tip-top form.
Since the youth already know what it is like to train and become a champion, they had to teach spectators about qualities of champions during their introduction.
"Discipline," Sebastian of the Red Rubies called out as he went on to become the first male to win the overall individual title twice. He helped lead his team, The Red Rubies, to a second place team title.
"Hard work," added Siri who went on to win her first championship. It was her dream to compete as an archer athlete and she enjoys training and excelling with her teammate, Two time champ, Indaya. Indaya, Siri, and the girls of the Majestic Maroons are named to the league's first Elite Team. Majestic Maroons won the 2016 Team competition, while The Tides won the 2017 team competition.
Aisha won the 2016 Domino Archery Championship and took second in this one. Izzy of Hematites took third place. New archer, Bryton, of the JAGS took 2nd male, while former champion, Matteo, took third place male.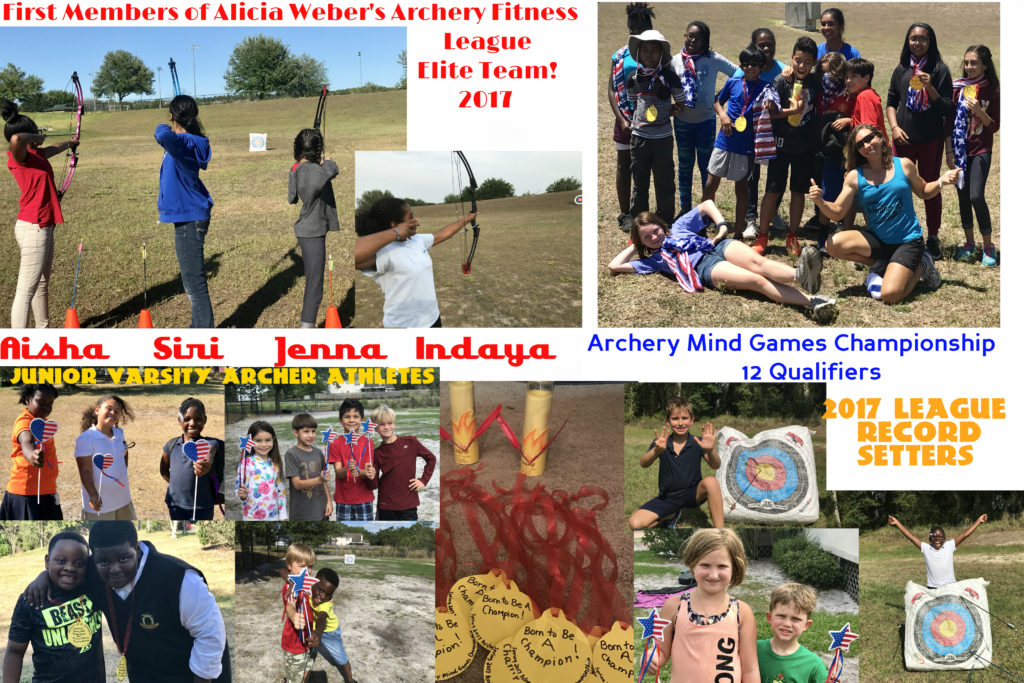 The Junior Varsity competitors competed in a virtual archery foot golf championship. They are still honing their skills and they work with skill sets related to their abilities as they move up the developmental pipeline. They had great success and even popped out some new league records!!
Some of the results include Team Ecclesiastes with 54 points, second place team with 47 points was Archery Kings, and third place team with 44 points was a team A R Awesome.
Some of the following records were set for the league in Barebow category archery:
1. Youngest archer in year round program (age 4).
2. First 8yr old to hit a bullseye at 35 yards on his third lesson.
3. First 9 yr old to hit target at 35 yards on 4th lesson.
All the youth reaped the results of their hard work and dedication over the past few months as all their competitions concluded on May 15th. However, I had my own personal competition still to come. The training has been going really great – hopping on my SUP surfboard and hitting some waves in 18.6mph winds and 11-12 mph winds on a lake as I led up to my ocean SUP Championship on May 20. It was predicted to be flatwater, but it turned out to be "rock n' roll" time for our morning race in St. Petersburg, Florida. Due to high winds of 12 mph and a lot of big waves, the course was shortened to around 2 miles. I was very happy to take the win in such tough conditions!! I became overall female champion in SUP Surfboard category and finished 8 minutes ahead of 2nd place.
I finished my spring season as an elite coach and athlete on a very high note!!
Contact Alicia for coaching at Awinningway@gmail.com
END OF REPORT