By Weber Way to Wellness Reporter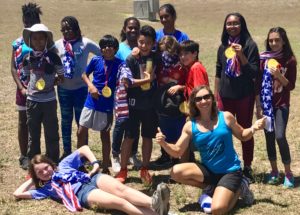 "Join Alicia Weber's Archery, Fitness, Sport League and Be in a League of Your Own"
Join an innovative program that has a proven 5 year track record of producing top students, great all-around athletes, and well-rounded individuals in a fun, positive, and friendly environment where safety is first and foremost. Elementary thru to high school age kids will be gaining more friends and creating their own team to compete in a Free Championship. Motivated archer-athletes can continue to excel in an additional Championship Series offered this fall with Halloween and Thanksgiving holiday themed events. The local training is conducted under the tutelage of Alicia Weber—a USA Level 2 Archery Instructor who is a degreed fitness professional (20 yrs training people), an elite athlete in 17 sports (not competing in all of them at once though) with over 115 victories, and a physical fitness world record holder (who holds over 400 world records overall out of men and women in strict form exercises and archery exercise events). She is also the trainer with the most trainees setting archery and physical fitness world records at Recordsetter World Records.
Alicia has always been about time-efficient, creative training, which achieves results fast. It is evident in reaching her own goals and all those she trains. Results are achieved in no more than an hour a week.

Join today and reach goals beyond your imagination and gain self-esteem—Contact Alicia at Awinningway@gmail.com or call/text at 352-874-4363.
Are you looking to Stand Out and/or get a College Scholarship? You can stand out in our league and advance with volunteer opportunities.
Below is a look at the Official Archery Fitness League Hall of Fame!! See what they say about this unique program!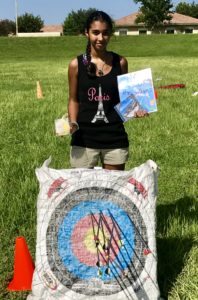 (L) Siri captured her 2nd win in the 2017 Archery Scavenger Race with a "sea" themed event. She won a sponge and Ocean Animal poetry book + CD authored and illustrated by Alicia Weber.
"I love this group because of the acceptance. Everything is great here!" – Siri of The Tides Team, 2017 Elite Team Member, League's "Sportswoman," 2017 Archery Mindgames Champion, competitive swimmer, artist, and Inducted into the Hall of Fame in 2017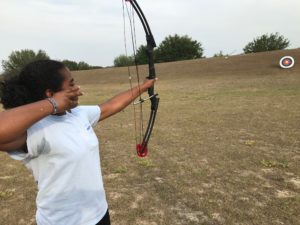 (R) Indaya was one of three selected for the 2017 Elite Team where she won the 2017 Elite 900 Round Invitational on the Olympic target.
"The great, positive coaching elevates us to great performances."-Indaya of The Tides Team, 2017 Elite Team Member, League's "Winningest Woman", 2 x Archery Fitness Champ, scuba diver, volleyball player, track and field athlete, and Inducted into the Hall of Fame in 2017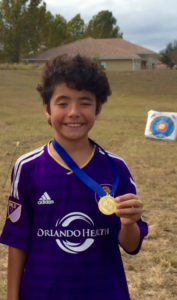 (L) Sebastian after winning his first championship in Fall 2016.
I love the dynamics of this unique sport and also being an elite soccer player, the archery has helped me aim perfectly in soccer. Playing other sports and staying in shape helps you execute archery fitness events and I love breaking league records!"-Sebastian from Team Red Rubies, Elite Soccer player invited to international training camps, football player, basketball player, tennis player, cyclist, 2 x Archery Fitness Champion, and League's "Sportsman", and Inducted into the Hall of Fame in 2017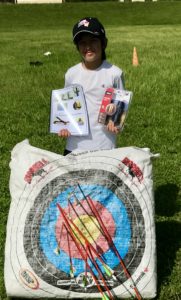 (R) Matteo after his victory in the 2017 Archery Scavenger Race where he had a "see" theme for his awards and won a pair of binoculars and the 2nd book I authored, which is a book on physical fitness containing a 52 week log book.
"I love the archery fitness program for all the records to try and break and the many challenges. The harder the challenge, the sweeter the victory."-Matteo from the Red Rubies, League's "Winningest Man" and League's "Renaissance Man", Archery Fitness Champion, and Inducted into the Hall of Fame in 2017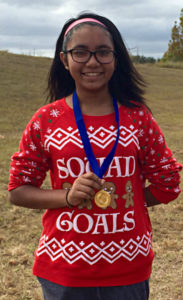 (L) Aisha after winning the Fall 2016 Domino Archery Long Distance Shooting Championship.
"It is amazing to excel and try new things in this program. It feels amazing to win and become more well-rounded."-Aisha from Team Majestic Maroons, 2017 Elite Team Member, League's "Renaissance Woman," Archery Fitness Champion, Honor Roll Student,and Inducted into the Hall of Fame in 2017
League Hall of Fame Key:
"Sportswoman/Sportsman"-is an archer-athlete that demonstrates highly skilled competencies in a range of sports and athletic events, shows great sportsmanship, has great leadership, and who works very well individually and as a team player
"Renaissance Woman/Renaissance Man"-is an archer-athlete who is fearless and ready to take on a variety of both mental and physical challenges. One requirement is competing in the Indoor Rowing Sprint World Championship (where we have been the largest US Team at the annual world championships). The archer-athlete tries do as many unique league events as possible excels in the following: running and/or Bow-a-Thon, paddling, volleyball, footgolf, archery fitness, videography, photography, volunteering, score keeping, and indoor rowing to name a few…
"Winningest Woman/Winningest Man"-is an archer-athlete who has garnered the most victories in archery fitness championship events and various archery league events throughout the year.
Start Building your Legacy in the League NOW…Call/Text 352-874-4363 and join the Bandwagon of Champions!!
All photos are copyrighted © Alicia Weber.
Below are some Selected Highlighted Successes: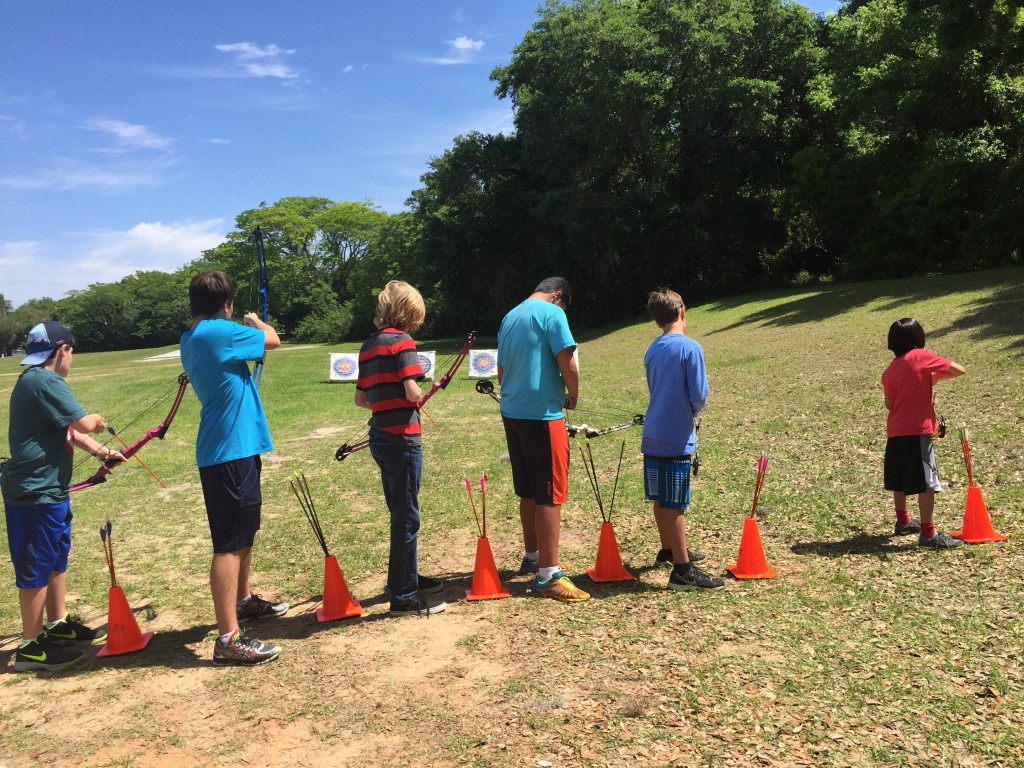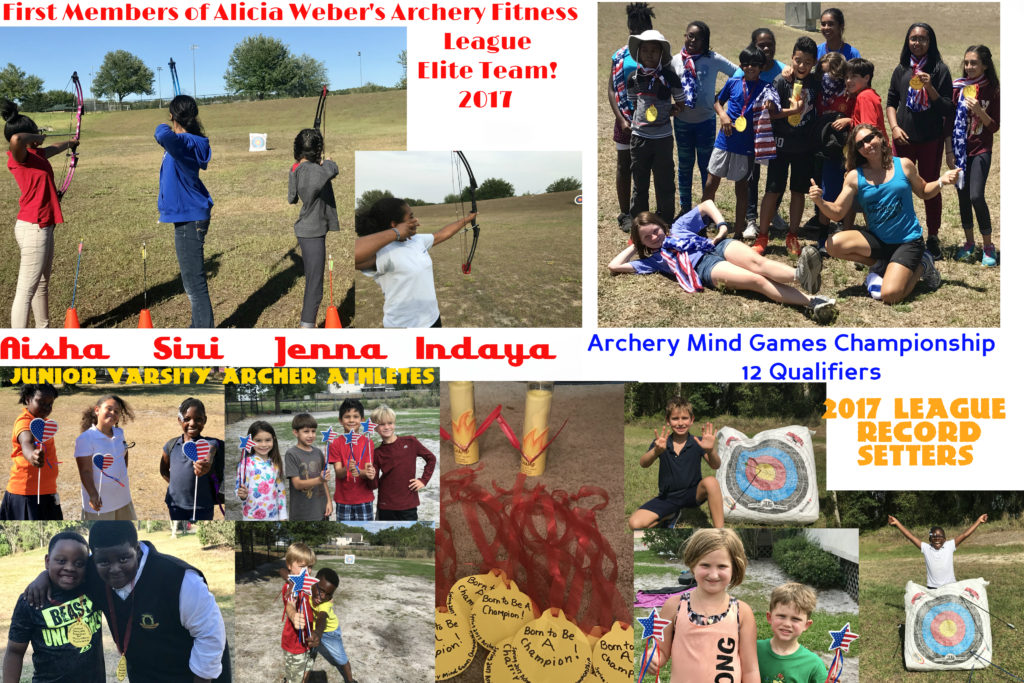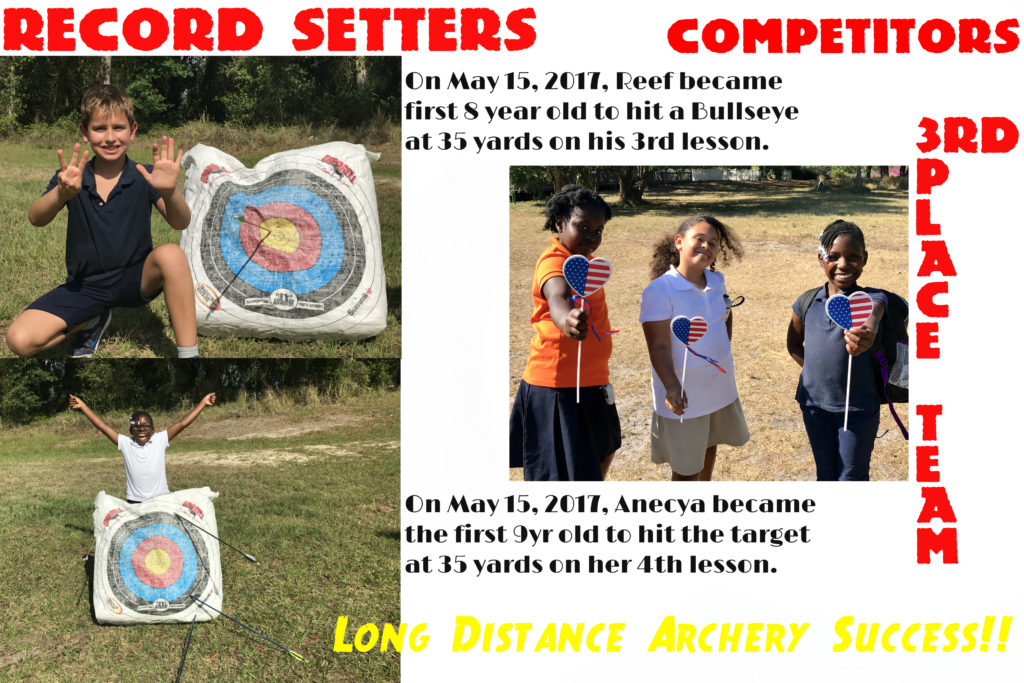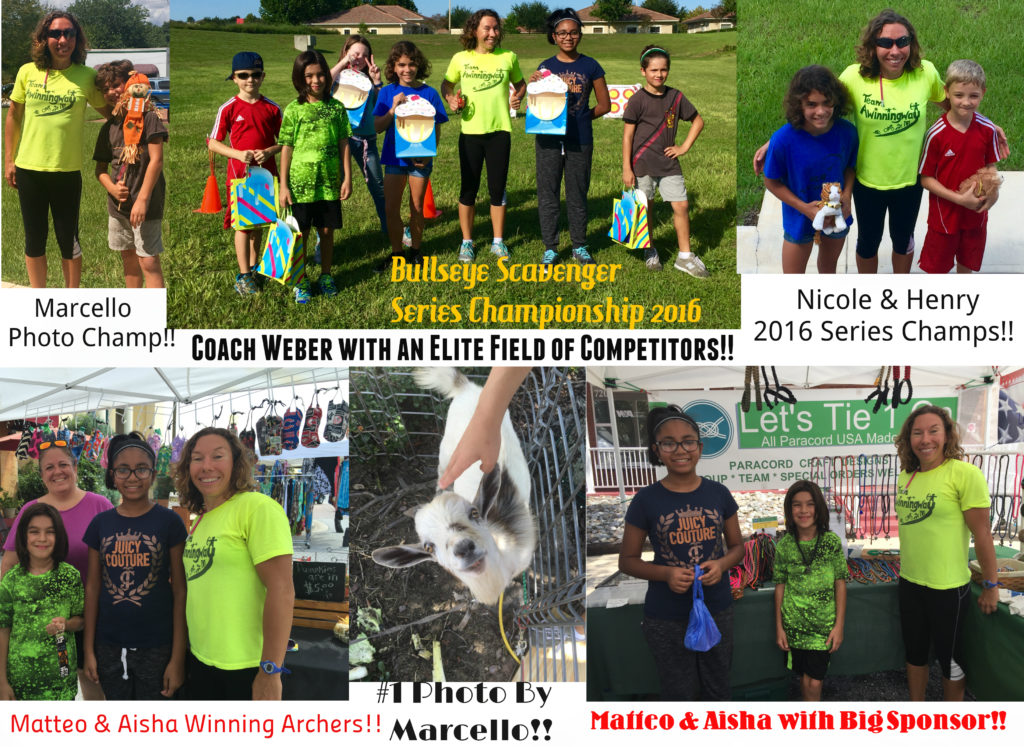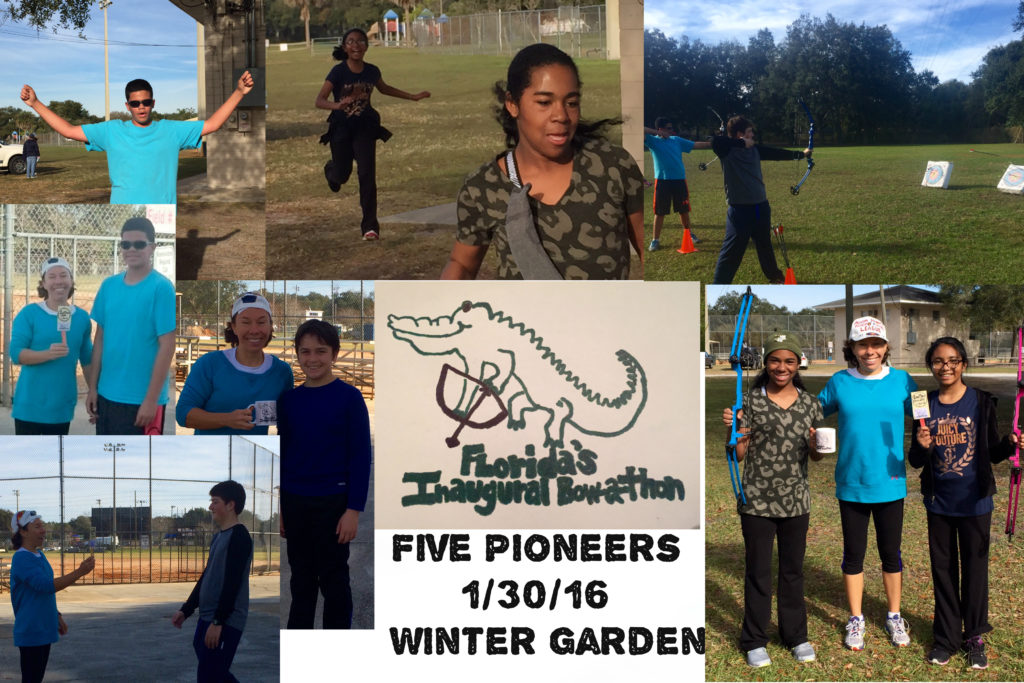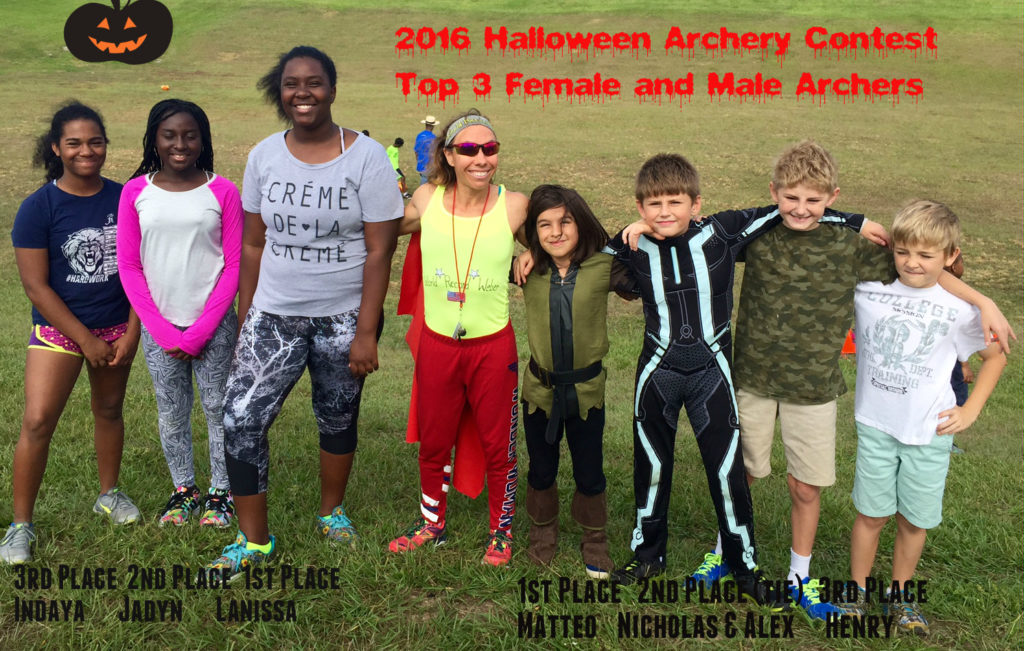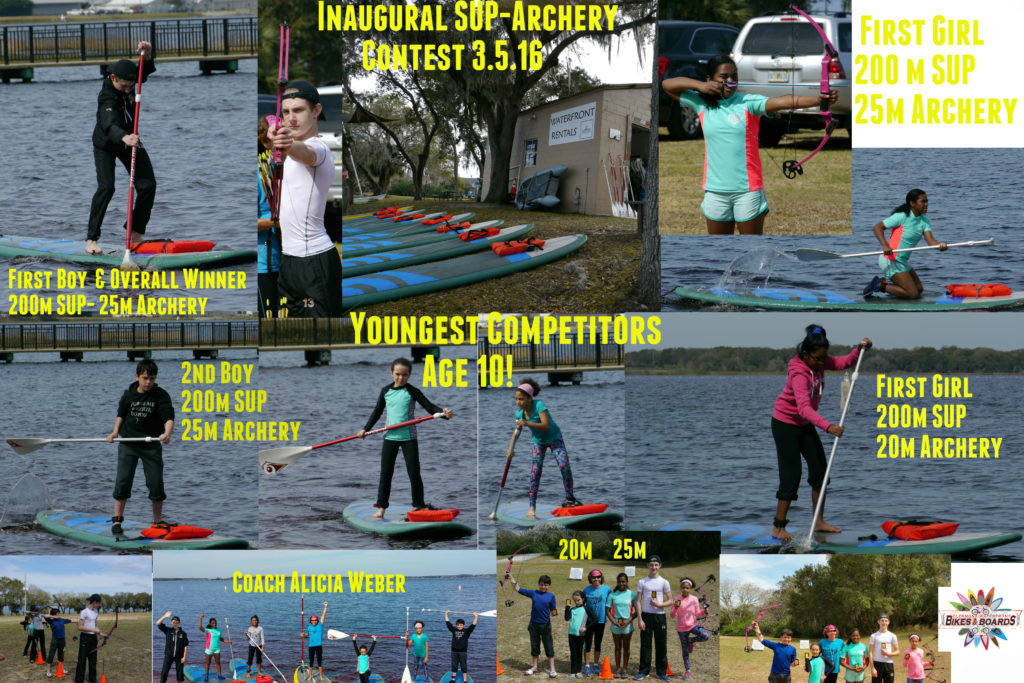 Our theme this year is "Qigong Archery" and ABOVE is short video demonstrating partner Qigong training
NEVER miss an opportunity to be GREAT…Join the ARCHERY FITNESS LEAGUE TODAY call/text 352-874-4363
We would love to have you join our winning group of motivated archer-athletes!! call/text 352-874-4363 or email Awinningway@gmail.com
Our theme for this year is "Qigong Archery" as students learn archery and get in tune with body to create, powerful, positive energies through proven movement exercise patterns that go back 2,500 years!! You will get a new champion's mindset of heightened imagination and do the most challenging archery ever!!!!
This is great tactics for self-defense and building positive healing energies, if you plan to go into the medical field and work with a lot of health conditions.
Enroll Today..Contact Alicia at Awinningway@gmail.com
END OF REPORT