For ALL Success Stories CLICK HERE or go to http://www.aliciaweber.com/category/champion-clients-corner/
Stay Up with Alicia's Trainees who went on to set world records HERE.
Select Client Successes Featured Below: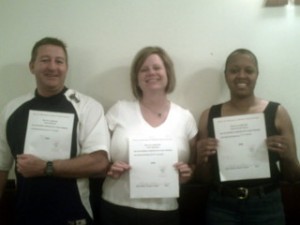 L -R (Clyde, Jenni, and Gloria) They were the top performers of 2009 as they took 6 initial fitness tests and 8 weeks later they took re-tests. Clyde won and improved his fitness by 57.5 pts and Jenni the contest runner-up was just 3 pts behind!
"If I wasn't doing the fitness challenge with Alicia, I wouldn't stretch myself. So it is nice to see how far I can stretch myself and survive." – Clyde, 2009 Fitness Challenge Champion
"Just when I think I can't do something, Alicia makes me think I can. I can trust her. I ended up doing things I never thought I could do." – Jenni, 2009 Fitness Challenge Runner-Up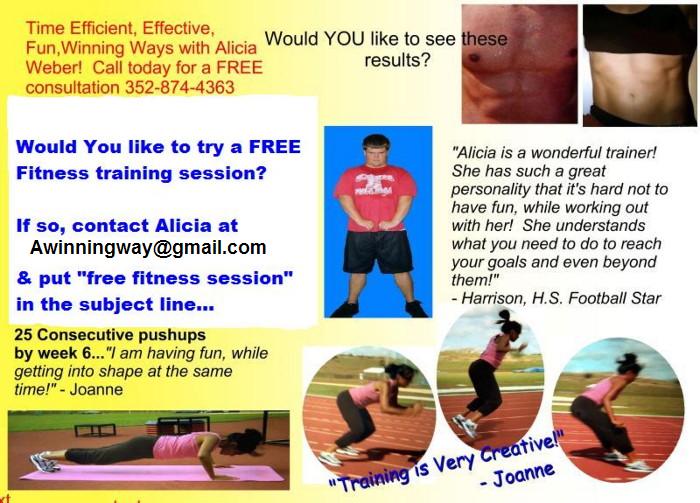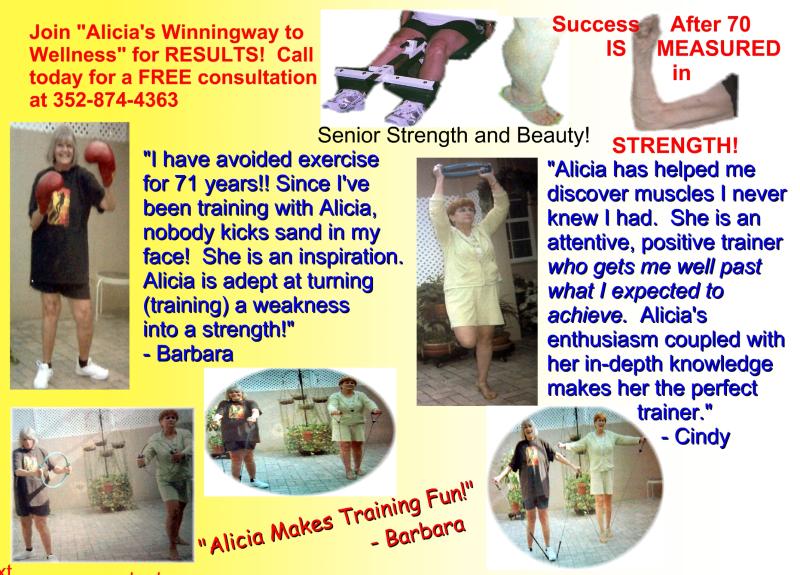 This client won the longest hold on the Stability Ball Kneel at a women's gym.
Stability Ball Kneel and Balance Challenge