By: Weber Way To Wellness Reporter Photos copyrighted © AliciaWeber.com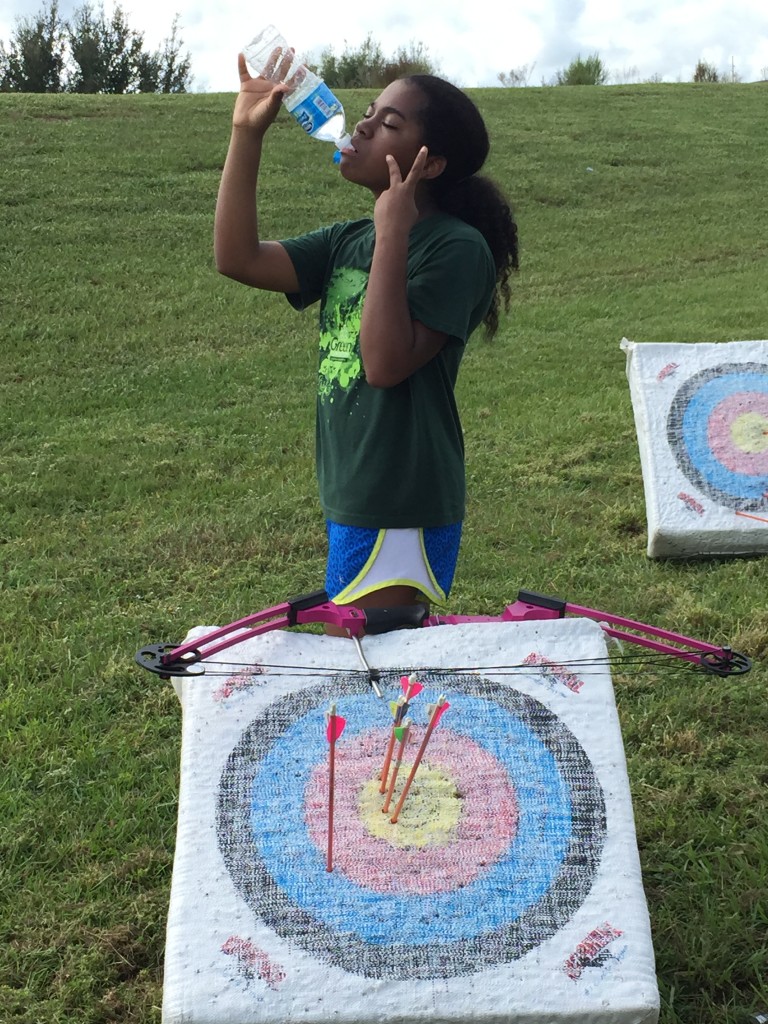 Determined Indaya Byer may not have set the record in her first attempts in an archery challenge, but after a victory and 2nd place finish in summer competitions, she was ready.
Indaya Byer's time came to set the sought after record on the morning of September 26, 2015. On a cooler, sunny day without wind, Byer broke the youth girls record by 2 points.
The challenge is a common one among youth archers, especially those in Alicia Weber's Archery Fitness League. The archers shoot 15 arrows at 15 meters and 15 arrows at 10 meters for a total of 300 possible points.
Danielle held the record at 212xx. She was on two varsity teams and part of two world record archery relay teams.
Byer knows of Danielle and how talented she is in archery. Byer is inspired and wants to be great too. Byer has now moved up the ranks and taken the top score with 214x points.
No sighting devices are allowed on bows and all competitors use the same brand of bows – Genesis compound bows.
Byer began with 5 arrows at 15 meters followed by 5 arrows at 10 meters and repeated for 3 rounds total.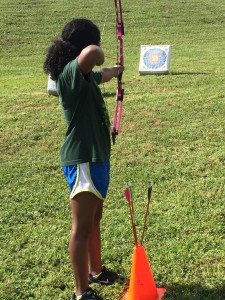 She was smooth sailing in round one as she finished with 70 points. Beginning in round 2, she was even more focused and she felt the "sweet spot" for aiming. She was aware of her body alignment and mastered good muscle control of holding the bow stable and pulling the string with higher resistance. She ended round 2 with 79x (149x so far).
In her final round she became shaky as finger fatigued set in at the 15 meter target. Her scores dropped off. She lowered her resistance and still felt she could muster enough points with her remaining 5 arrows at 10 meters to take this record.
She did her best ever with the remaining 5 arrows at 10 meters, scoring four bullseyes in the process. Her last round came to 65 points. The scores were tallied and they came to 214x – A NEW RECORD!!
Byer was thrilled to get this record. It made her day as she continues to focus on goals and attack many new, exciting challenges in the future.
"What you get by achieving your goals is not as important as what you become by achieving you goals." -Zig Ziglar
Contact Awinningway@gmail.com to join an archery program.
END OF REPORT