By: Alicia Weber
Golf with Meredtih Yaun and Become A Phenomenon!
Meredith Yaun is a PGA professional golf coach who has been coaching kids and adults in Clermont for 23 years. She brings a wealth of knowledge and expertise to the city of Clermont and she provides her students unique opportunities. She can be reached for lessons at 407-341-1793.
Meet Meredith Yaun, Clermont, Florida's Premiere PGA Pro Golf Coach
She offers group lessons to all levels of golfers on Saturdays and she offers private lessons. She guides high school golfers to scholarships and she provides golf/fishing summer camps for kids. Her lessons are one hour and they are packed with education and motivation. She explains and demonstrates golf techniques. She creates games for students, but she also steps in and challenges students in golf skill development games.
"Good aim and good speed are key in golf," said Yaun.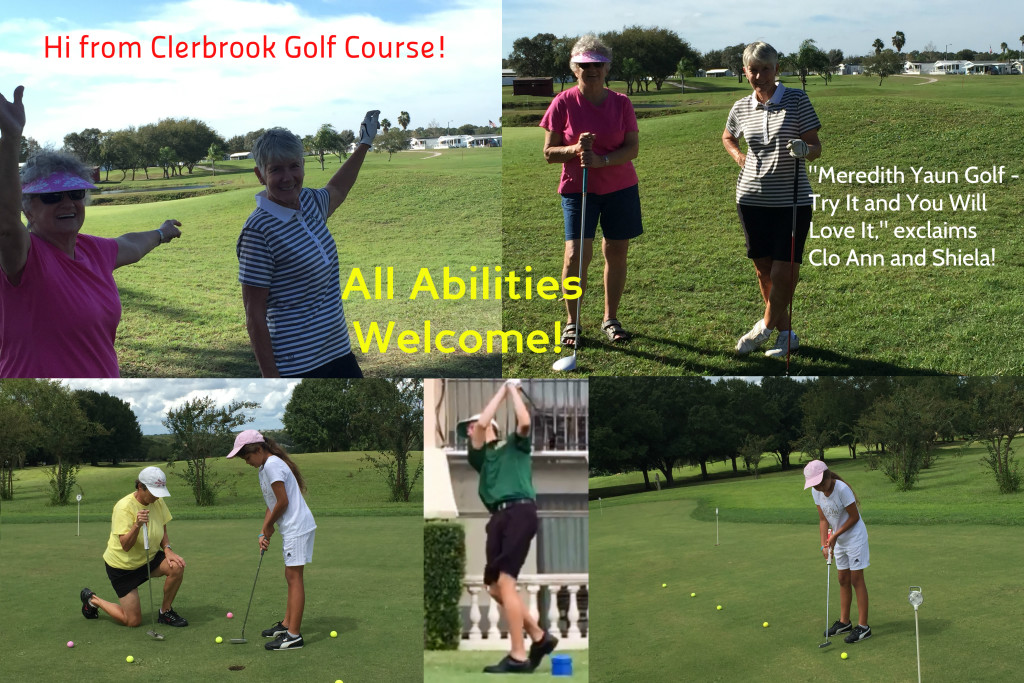 Marianne Jones, 8, has been training in golf for a year under Yaun. Currently, she is working on her putting. She hopes to one day compete. She practiced putting on an upgrade and downgrade to decide how best to aim and how to swing to create the best speed to get the ball in the hole.
"You have to think in golf. In soccer and other sports you just run around," said Jones who has been playing soccer five years and plays for Florida Rush on the Lady Lions team.
Yaun encourages students of different sport backgrounds to take up golf. She is a strong advocate of well-rounded fitness and she prepares golfers for all conditions.
"In golf there is a lot of skill to master. You have to learn to aim. You have to think about hills, wind, rain, and how you will swing and hit the ball for the different conditions," mentioned Jones who thinks highly of Yaun and is confident of Yaun's teaching methods as Yaun is a very successful Lady Pro Golfer.
The local youth age 6-14 can train and then compete in the US kids Disney Tournament and try to make it to the World Championships in Pinehurst, North Carolina. Yaun trains young students, adults, and seniors alike at the Clerbrook Golf Club and other golf clubs in Clermont, Florida.
Yaun's son, Jonathan, finished 32nd at the World Championship when he was thirteen and he took 12th place in the 2015 Florida 3A Golf State Championships as he aspires to one day be on the PGA Tour. Meredith Yaun was a Lady Pro golfer who competed for 10 years on the European Tour from 1983-1993. She was based in England 6-10 months out of the year. Her most memorable competition was when she played on a team with three amateurs in a Corporate Golf Day Tournament (3 amateurs and one lady pro comprised the teams).
Her teammates were the CEO of British Rail (a golfer who had one arm and golfed with it), CEO of Themes TV, and the CEO of London Evening Standard newspaper. They played 18 holes and her team won. She was inspired to see how well the man played with only one arm. This motivated her to be prepared for anything and be ready to train anyone including disabled golfers. Meredith Yaun went on to invent different golf strokes like the "one arm bandit" to help disabled golfers excell and give all golfers a challenge!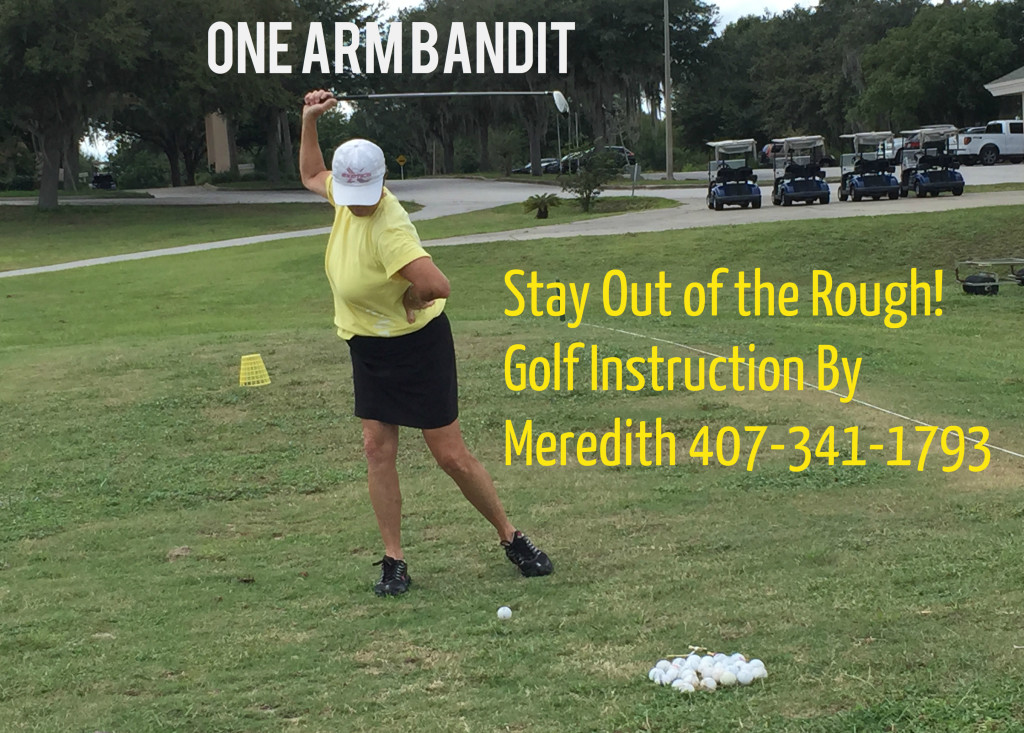 Senior golfers under Yaun's tutelage have a second wind as they have all become highly motivated and competitive.
"I am amazed at how quickly Meredith can get me back to where I was before my hand surgery," exclaimed Freddie at his second session with Meredith after a three month sabbatical from golf after his surgery.
"I play 2-5 times a week on golf courses in Clermont and Orlando and Clerbrook is the most challenging and exciting course. Come to Clerbrook to become a great golfer. I have had several golf lessons with other instructors and Meredith is by far the most understanding and best instructor I have ever had. The flexibility gains and health benefits from golf combined with the improvements made from Meredith's help are very self-motivating and make me more competitive," mentioned Steve, a dedicated and very competitive senior golfer.
Clerbrook offers group and private lessons with Meredith Yaun. The club is also open to the public and they offer a men's league and women's league for those who want to compete and make friends.
"I highly recommend anyone, male or female, to take golf from Meredith. She takes what you have naturally and enhances it and she is always positive. Your scores will improve," agreed Clo Ann (who went from a 36 handicap to 26 handicap) and Shiela (who went from a 32 handicap down to a 20).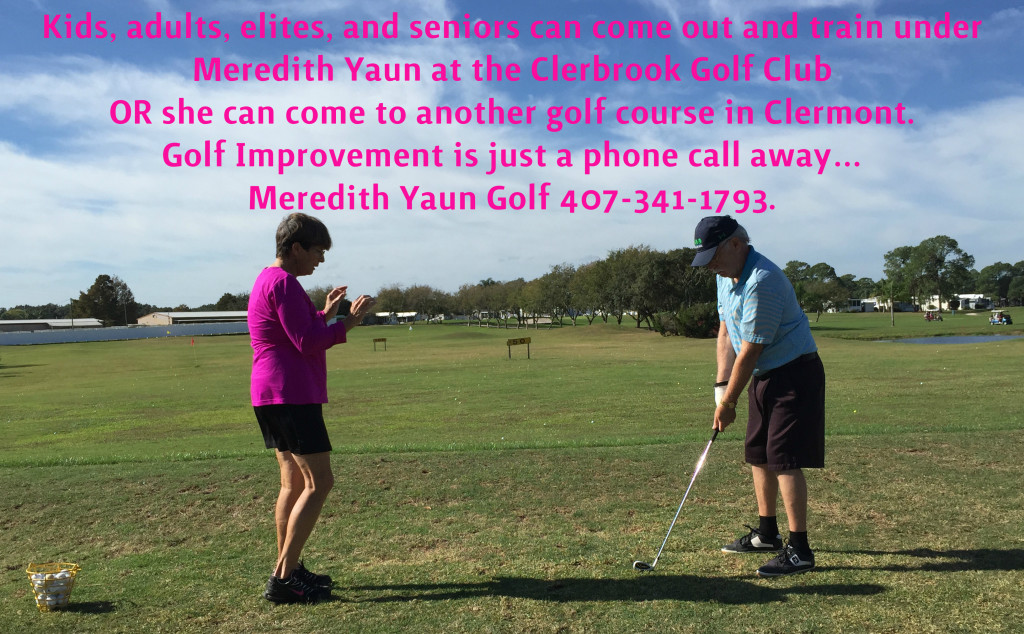 ATTENTION Clermont runners, triathletes, and endurance athletes – Golf is a great sport to learn to enhance flexibility and stretch tight muscles.
"I took my first-ever swings at golf under Meredith Yaun's instruction and I saw success immediately. I could feel the increase in my flexibility and the mental components of golf. Research has shown that golf improves flexibility in endurance athletes and it is a suggested sports specific training activity for endurance athletes to keep them limber and agile as they get older," said Alicia Weber who was very impressed with Meredith's coaching methods. Weber could see where training under Meredith and achieving success could become addictive and create a lot of golfers in Clermont.
Strength and Endurance Athlete and World Record Holder, Alicia Weber, Takes Her First Swings at Golf Under Meredith Yaun!
Meredith Yaun is ready to take all ability levels to the next level in golf. If you are looking for a positive, successful, experienced, and caring golf coach – Meredith Yaun is the one. Call 407-341-1793 today!
END OF REPORT