By Alicia Weber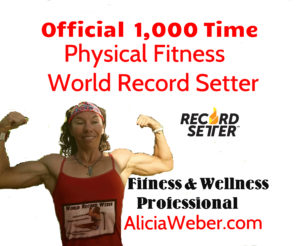 As the long-awaited, and highly-anticipated fall archery fitness season is only days away from starting, we will have a glance at my 2017 summer endeavor highlights below.
I made a fantastic get-a-way trip to Kauai during July! I got into my creative mode and did a lot of Improv comedy as World Record Weber and Audrey Athletica on this trip as I produced my Kauai Adventures video below.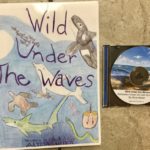 I awoke each day to the sounds of the ocean and roosters and became inspired to make a relaxation audio ocean poetry CD with 36 poems (the same ones in my first book I wrote called, "Wild Under the Waves" when I was sixteen). This ocean animal package is now available. Contact me if interested at Awinningway@gmail.com
When I returned back to the mainland I was in La La Land for a couple weeks still thinking and feeling like I was in Kauai. Many people were waiting upon my arrival to get back into the swing of fitness, which made me happy! I brought back the Archery Scavenger Hunt Race, which has been highly rated as at top event. This year marked the 2nd Annual event where two records were set!
2nd Annual Archery Scavenger Hunt Race
Of course, I have been very busy with intense training and record breaking. I finally broke a very tough ab record that I have been trying to re-set for 3 years!!
Can you guess what the ab record might be? Well, I broke the record by 100 reps!! Find Out, See below…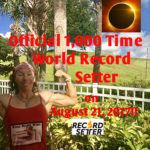 On August 21, 2017, RecordSetter announced that I am an official 1,000 Time Physical Fitness World Record Setter when there was the rare solar eclipse—talk about perfect, hot-to-trot timing!!

MORE SOON….