By Weber Way to Wellness Reporter
Through many years of performing as a motivational speaker and entertainer, Alicia has learned that people do react wildly when she gets into third gear. Alicia made sure she warned her audience that she would not need a microphone and that she will become very wild, dramatic, and LOUD in her motivational speech she gave on January 18, 2018!! A lot of rumpus still broke out…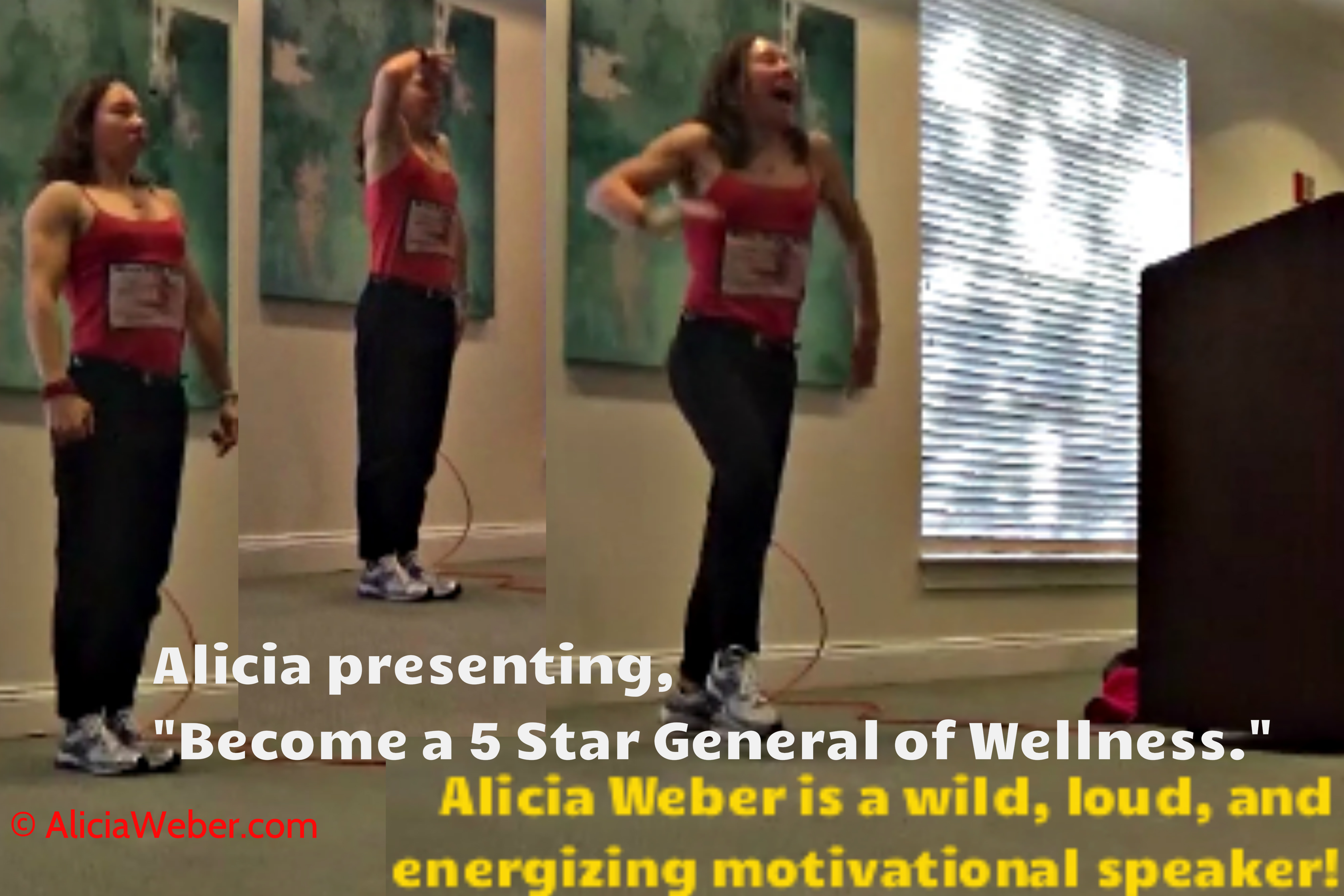 Alicia was thrilled to be selected as the Motivational Speaker to head up a Women's Club of 250 members to get them energized about setting fitness goals in 2018. The members have been waiting a few months to gear up for Alicia's motivational talk known as "Become a 5 Star General of Wellness: Secrets to a Wellness-Mindset and Energizing Life."
No one had any idea what in the world the secrets would be and we are not telling our readers either…you will have to schedule a talk to find out. However, we will share some of the energy from Alicia's talk.
Become A 5 Star General of Wellness Under the Tutelage of Alicia Weber at Awinningway@gmail.com
Alicia had them shut off the microphone in the full auditorium of senior women anxious to learn how to become a 5 Star General of Wellness. Alicia began outpouring her wild and loud, dramatic ways full of innovative, proven information to guide these women to wellness! All the secrets were revealed to these women and they were tested at the end of the 45 minute interactive, energizing talk. They all successfully passed and became 5 Star Generals of Wellness too!!
While Alicia was in third gear in the auditorium, workers in the building down the long hall thought they heard a huge fight break out. Several individuals came running down the hall prepared to break up a huge fight and were shocked to find it was just the boisterous Alicia Weber giving a motivational Speech!
Contact Alicia Weber for speaking in Central Florida @ Awinningway@gmail.com
END OF REPORT