CLERMONT,FL—-February 19, 2017, ten Give A Day Foundation Volunteers earned medals for their volunteer hours accumulated over the past years. GADF is now going into their sixth year of helping to keep Clermont Beautiful and Making a Difference in the community. Volunteers have many attributes and they standout at events with their blue and yellow shirts, but they will soon standout even more with their new logo.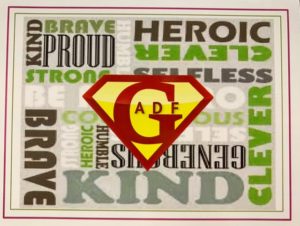 GADF volunteers are always ready to reach out and give a helping hand and 10 volunteers did an outstanding job this past year.
First and and foremost, the founder, Otis Taylor, met the highest benchmark of a volunteer by achieving the Lifetime Achievement Award after accumulating over 4,000 volunteer hours!
"This is cool and I like this achievement," Otis Taylor exclaimed as his wife handed him the rare and well-earned award. This is the highest honor of a volunteer and something all volunteers can strive to achieve.
Ashanti Mattox earned an award last year and this year she earned the Bronze medal along with Samson Backer.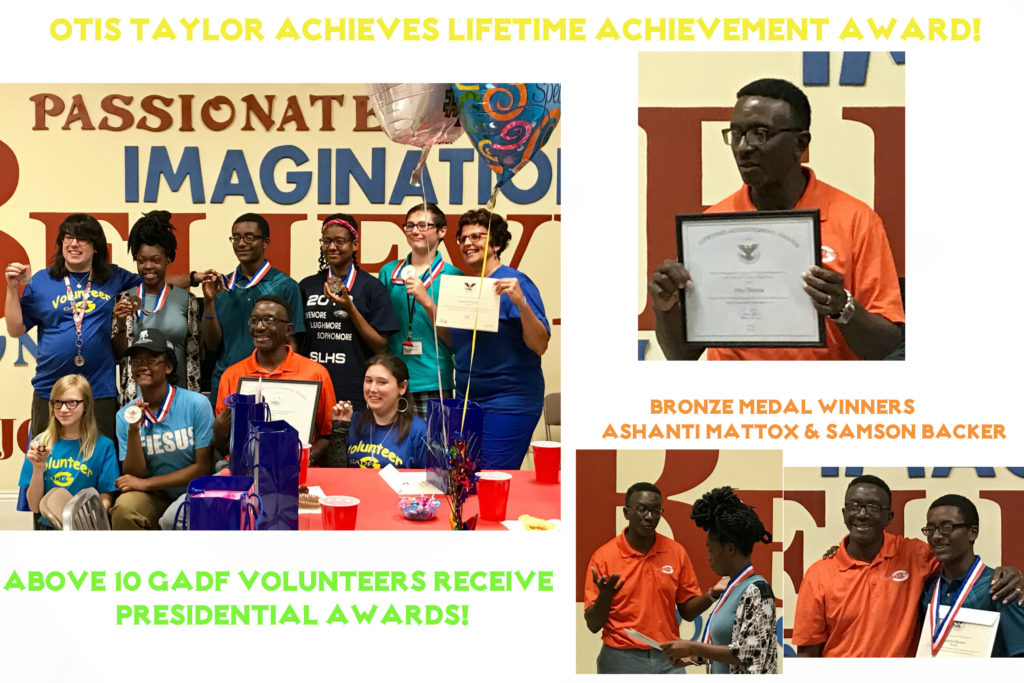 Four Volunteers earned the silver medal including Diamond and Genesis Backer, Dustin Smith, and Sandra Taylor. Smith has been a volunteer the longest as he finished his fifth year with 280 hours this past year. He already received a medal last year, so he decided to get a coin this year. The volunteers have some award options each year.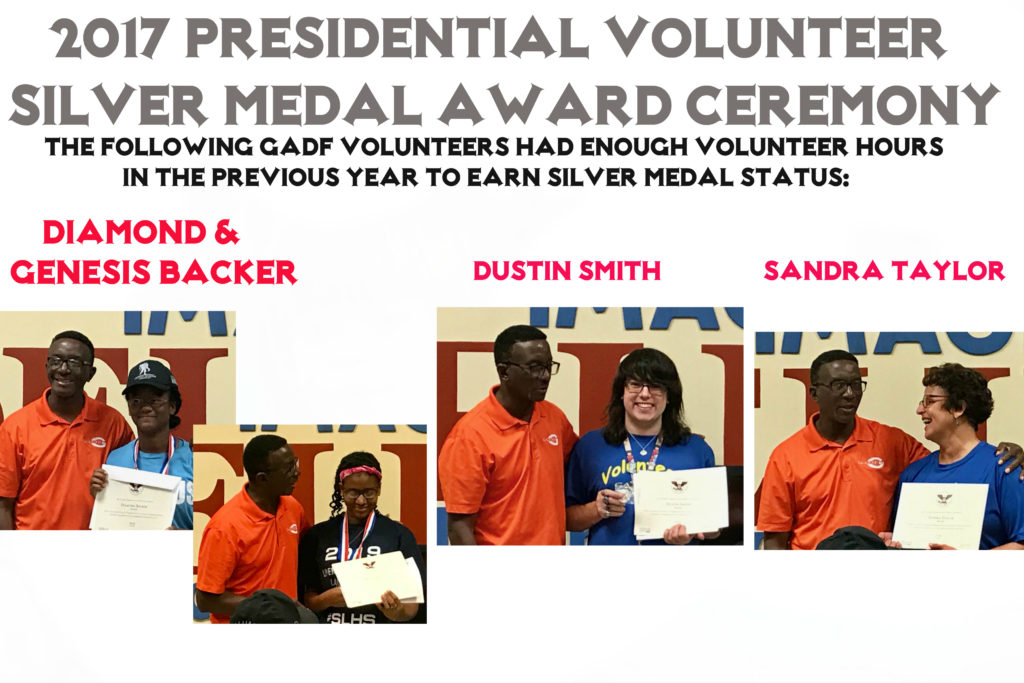 Three volunteers earned the gold medal including Ivy Minor, Aaron Upshaw, and Shelby Rosenwinkel. Minor was one of the youngest volunteers to begin volunteering in the organization. Now, Aaron Upshaw joins her as one of the youngest. Minor was excited to wear the gold medal this year as she won silver medal last year. Rosenwinkel won bronze last year and this year she is thrilled to wear gold.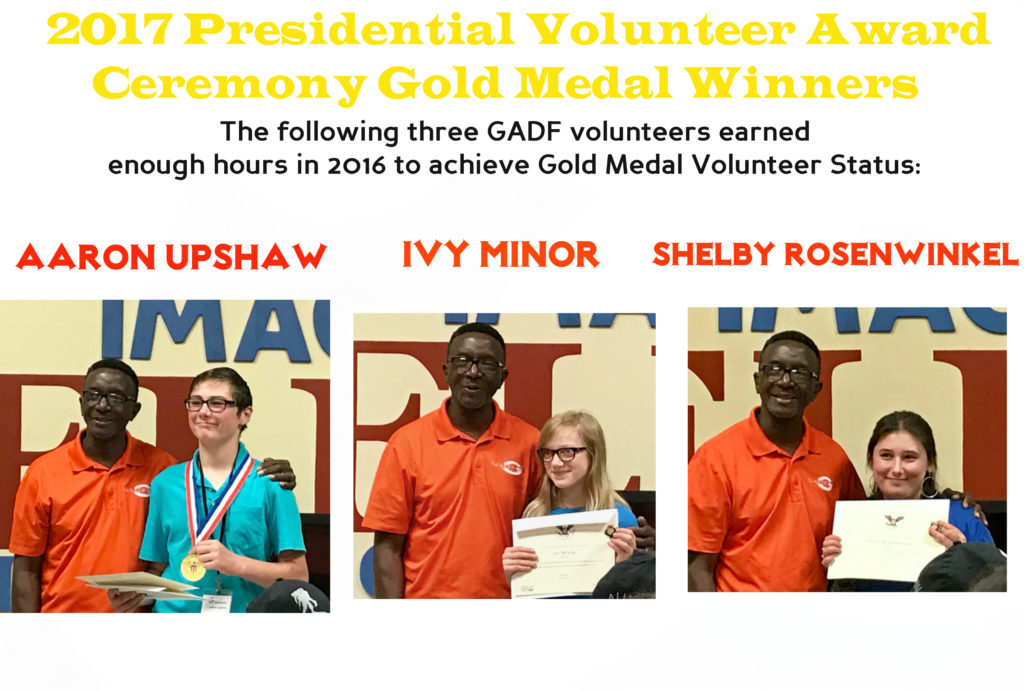 If anyone is interested in becoming a volunteer, they can contact Otis Taylor at http://www.giveadayfoundation.org/
We thank the volunteers for their service to the community and we look forward to their continued success!!
END OF REPORT