Hi, my name is Alicia Weber and I am here to teach about real health with a creative flare backed with medical-based knowledge.
Some may know me as the strength and endurance athlete "World Record Weber" and others may know me as the "The Healer" or "Miss Motivation" as some have nicknamed me for my upbeat, results-driven fitness programming and public speaking!
Let's meet Alicia Weber the fitness trainer…The bulk of my 19 year career has been dedicated to helping people with the most serious health conditions to gain movement to walk, run, bicycle, and even swim for the first time in their lives. I was known to get people out of wheel chairs and off walkers where they regained strength and took their fitness to a new level. Some lost 50lbs in less than 3 months and kept the weight off as others excelled as champion athletes under my tutelage. This was the start of my career and I was featured on local news channels and in local newspapers. In just recent years I began working with the general population. I am an aquatic therapist and I am specialized in aquatic training as I also received advanced training through the Doctorate of Physical Therapy program I was in. I have now worked with all lifestyles, ability levels, and ages 4 -97 years old.
I work with individuals online and 1-on-1 in Florida and Nevada. I have been selected as the Premiere Fitness Trainer in Central Florida for 5 years in-a-row by clermontrocks.com and other groups. I was promoted to a Fitness Expert with YourHealthUpdates.com and now work with other top medical professionals and healthcare workers.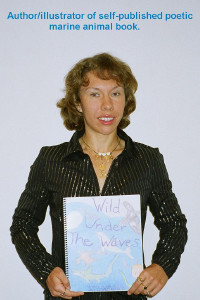 As a fitness trainer, I have earned many training certifications including Bosu, Sports Nutrition Consultant, Aquatic Training, etc. I have degrees in Biology and Communication. I have studied Biology at 10 institutions including the University of North Carolina, St. Leo University, and others. I have a special interest in Marine Biology where I spent time at the Marine Science Consortium in Wallops Island, VA, researching marine life. I then authored, illustrated, and published my first book on marine life called, Wild Under the Waves in 2003.
My mission as a fitness expert is to teach real health in a creative, fun format that produces results and takes people to a new level of fitness.
Let's meet Alicia Weber the Strength and Endurance World Record Holder…I hold over 300 official world records in various strength and endurance exercise categories. My first successes came in '08 where I became the World's First Woman to hold endurance pullup world records and simultaneously set chinup world records in '08 with Book of Alternative Records. I then set records in all kinds of exercises including parallel bar dips, jump rope, situps, pushups, etc.  I have since, re-set all 50 of my World Records from the Book of Alternative Records (set 2008 -2011).  Starting in 2012, I set my world records exclusively with Record Setter – the World's fastest growing world record book and only world record book that requires all record videos be made public.  You can see all my records with Record Setter here. I continue to set world records. Additionally, I compete in 17 sports on an elite level and I won my first world championship in 2011 and won again in 2012!  Exercising has been part of my life, since I was a toddler. I began running before I could walk. I routinely did strength feat shows as a child and practiced daily (my full athletic bio here). *I am a featured world record holder in the top blog called www.speedendurance.com **  I am 1 of 10 inducted into the Official Pushup Hall of Fame in 2012 and here is my Hall of Fame Interview. I am recognized as the "World's Most Prolific Female Record Setter in the World" with Recordsetter World Records where I have set over 700 world records all in physical fitness. I have also guided individuals age 6 to 85 to world records in fitness, running, and "archercise" and their world records are at Recordsetter.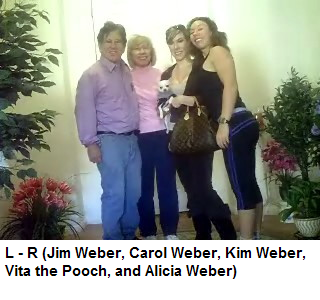 My successes with clients and my own fitness successes are attributed most to the way I was raised in a medical-based family where health and fitness were a priority. The Weber Way to Wellness Blog has been a compilation of hands-on health experiences combined with medical-based knowledge and research that the Weber's have obtained from their respective health careers. With both parents having a combined 60 years in the medical field, a sister as a yoga and pilates expert as well as business manager for high-end fitness studios, a renown gastroenterologist grandfather that was a contributing writer and researcher for the American Medical Association, and other family that has expertise in healthy and creative cooking and nutrition, I am happy to share with you "The Weber Way to Wellness".
Best in Health and Committed to Your Success,
Alicia Weber