By: Weber Way to Wellness Reporter
In March 2017, the TEAM AWINNINGWAY youth indoor rowing championship team grew from 6 competitors in 2016 to 11 competitors in 2017 to once again become the largest US youth rowing team at the 2017 Indoor Rowing Sprints (1 km) World Championships!
TEAM AWINNINGWAY also became the 6th largest team in the world. A team from French Polynesia was first with 74 youth athletes (age 12 and under), then 4 teams from France placed second thru fifth largest teams ranging from 15 to 28 athletes.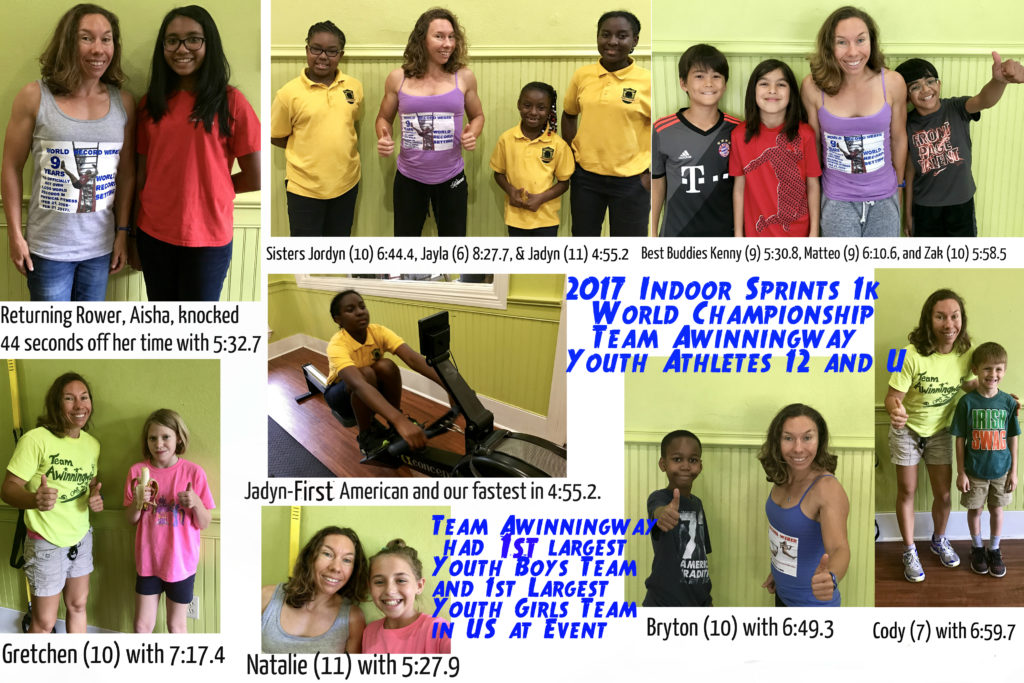 Sixty-four countries and 280 youth athletes (age 12 and under) were represented in the 2017 World Championship. The size of the youth race grew 82 percent from last year. This is the second year for the annual world-wide event where athletes compete on a Concept 2 Indoor Rowing Machine at locations all over the world during a brief period in March.
There was only one returning youth athlete to compete in this world championship on Team Awinningway. Aisha was the first to race and she set a positive note for the rest of the team competition. She improved her time from last year by 44 seconds! The rest of the youth athletes on TEAM AWINNINGWAY were all new first-time indoor rowers. All eleven athletes are archers first and then they focus on other athletic activities to become well-rounded.
TEAM AWINNINGWAY – LARGEST US TEAM IN WORLD CHAMPIONSHIPS IN 2017
The girls competed first and there were 119 total youth girls (age 12 and under) in the 1 km race.
Aisha became the 4th American and 77th in the world with her time of 5:32.7 for 1km.
Next up was Natalie who became the second fastest on the team as she placed 73rd in the world and 3rd American in a time of 5:27.9 for 1km.
We had an exciting surprise from first-time rower, Jadyn, who became the first American and 39th in the world (fastest on the team) with her time of 4:55.2. She was only 52 seconds off the world champion. She discovered her new talent for indoor rowing in this world championship!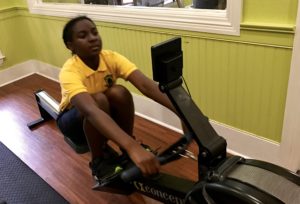 Her sister, Jordyn, became the 9th American and 110th in the world with her time of 6:44.4 and their youngest sister, Jayla, became 12th American and 116th in world in 8:27.7. Jayla (6) was also one of the six youngest competitors in the race.
"I like being the younger one. I feel I can eventually be better than the bigger kids because I am starting younger," exclaimed Jayla after her race.
Gretchen was the 11th American and 114th in the world with her time of 7:17.4
Official youth results for youth girls here.
On the youth boys side, there were 161 boys (age 12 and under) in the 1 km race.
Kenny was the leading boy on TEAM AWINNINGWAY with his time of 5:30.8, which put him 8th American and 122nd in world.
"Alicia's instructions on how to use the indoor rower, how to properly warm up, and what techniques to do to increase speed all made us do very well on our first time on the machine," added Kenny.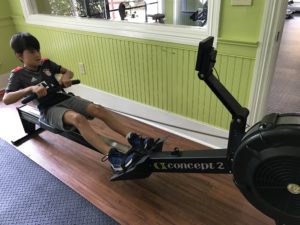 Zak was 9th American and 137th in world with his time of 5:58.5.
Matteo was 11th American and 143rd in world with his time of 6:10.6.
"I am up for the challenges that Alicia offers us," stated Matteo and Zak agreed.
Bryton was 12th American and 153rd in world with his time of 6:49.3 and finally Cody (7 and youngest boy on the team) finished 15th American and 157th in world in a time of 6:59.7.
Official results for youth boys here.
There were a total of 21 athletes on TEAM AWINNINGWAY (including adults). Overall, TEAM AWINNINGWAY placed in the TOP 15 largest US Teams in the entire world championship (4,862 competitors). There were over 150 teams just from the US alone (not counting teams from the other 63 countries).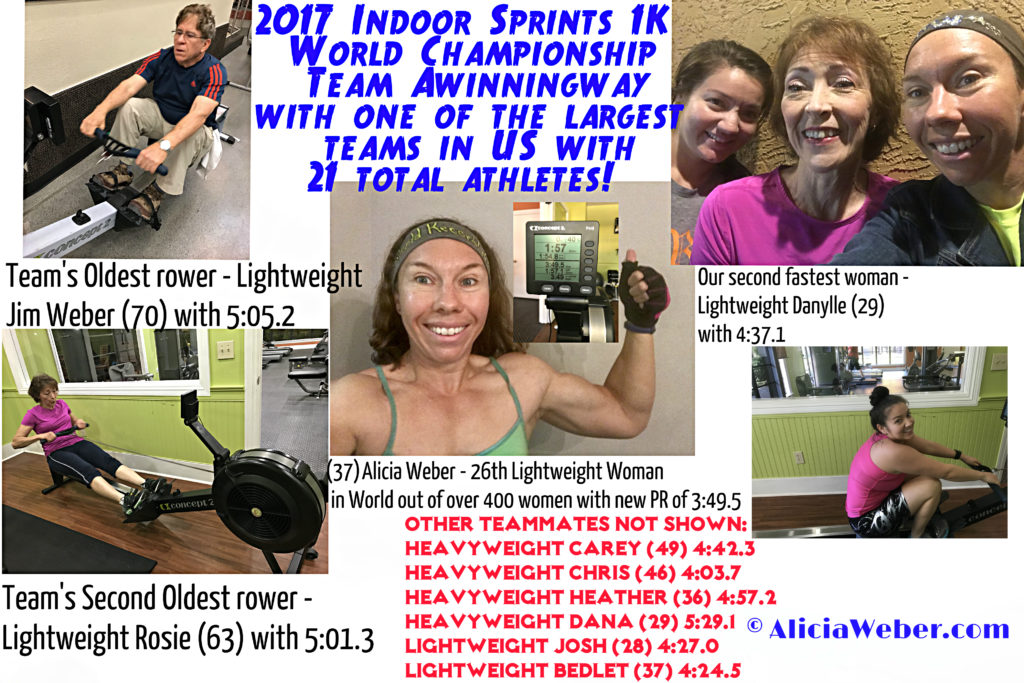 Official results for lightweight women here.
Official results for heavyweight women here.
Official results for lightweight men here.
Official results for heavyweight men here.
END OF REPORT