By: Weber Way to Wellness Reporter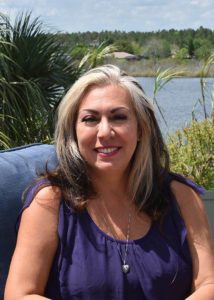 Maria Rodriguez has been a licensed real estate agent since 1994, but she is recognized as a real estate marketing expert, custom broker, and an individual who goes above and beyond to help people meet their goals. She has a following of many happy clients of many years and they refer to as their "real estate agent for life."
She is bilingual in English and Spanish and she works with buyers and sellers. Maria Rodriguez has been with Coldwell Banker Tony Hubbard Realty headquartered in Clermont, Florida, since 1999. She has high end or fixer-uppers and everything in between as well as houses in gated communities and 55+ communities. She has clients wanting to list houses or buy houses all over Central Florida in the following areas:
1. South Lake County including Groveland and Clermont
2. Winter Garden
3. Ocoee
4. Davenport
5. Windermere
Maria Rodriguez has a passion for the areas where she lists and sales as she has grown up in the area with her family. She has watched the area grow and she has become very attached and knowledgeable. Maria Rodriguez is known as a person who is mindful of each person's needs, reliable about meeting with people, and credible in giving the answers they are seeking to know.
Watch Maria in Action as She Meets with an Interested Buyer, Audrey
After spending the afternoon with Maria, Audrey has decided to have Maria be her real estate agent. Although, Audrey did not make a decision on a house yet, she knows like many know that Maria Rodriguez is the real deal and she only wants Maria.
One of Maria's clients is still in touch after more than 10 years. She calls Maria, "The best broker I have ever had." She went on to buy a business and two houses from Maria as her family followed suit.
Maria's strengths are in communication and bringing people together. She has a track record of being very effective when it comes to selling property, getting closings, organizing and helping people in the process, working with bank negotiation, and working with insurance and title companies.
Another client of Maria's who has been a client for more than 13 years said, "Maria shows much patience and kindness. She gives you the info you need. She is very knowledgeable about real estate and she goes above and beyond to help you with your needs."
Audrey heard from some of Maria's past clients and she experienced how warm, reliable, honest, and helpful Maria was in another visit with Maria. She toured a gated community fitness center to help her decide on the house and neighborhood she wanted to move into. On this second visit with Maria, Audrey decided on a house and chose Maria as her realtor for life.
Watch Maria Rodriguez's Testimonies and Audrey's Decision on a House
Maria Rodriguez can be your Real Estate Agent for life too! You can contact her about listings or buying a house at 407-921-7936. You can learn more here: http://www.clermont-realtor.com
END OF REPORT