BY: Weber Way to Wellness Reporter
Picking up a bow and arrow for the first time and accurately shooting time and time again at long distance targets (without any sighting devices) is a reality for Foundation Academy archers.
From age 5-16, archers are excelling in their own ability levels. The past three weeks, varsity archers have been developing at an advanced pace to prepare for a challenging barebow archery competition. The archers need to be able to be focused and follow-through with proper form and bow-handling habits to have successful shots.
The young, determined archers keep rising to the challenges with fervor and zest.
A look at the recent Archery Champions from November 5 and October 29.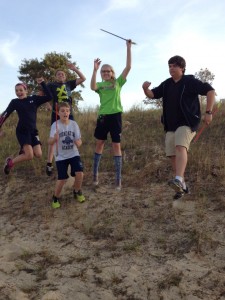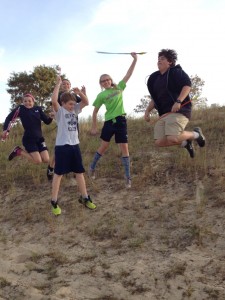 On November 5, the Purple Cookie Monsters (seen on the left of the picture) won a team contest against the Fiery Beasts. They shot various distances for speed and accuracy. The final score was 78-71.
On October 29, Nick Linkewicz, (seen on the right of the picture) captured the individual title in the "20yd-25yd Recurve-Compound Shoot" Contest. He won for most bullseyes.
The archers enthusiasm in training carries over into excelling in advanced archery skills.
"There is real magic in enthusiasm. It spells the difference between mediocrity and accomplishment." – Norman Vincent Peale
END OF REPORT