By Alicia Weber
CLERMONT, FL—-This week was highly exciting for me both personally and professionally. First, I pulled off an enormous endurance feat I have been eyeing since first grade…(and seriously training 8 1/2 years to finally be able to do…). I became the first person to complete 1,070 strict pull-ups in one hour, which brings my physical fitness world record count to 835 this week (btw 2 WR books). Four days after this feat, I was holding my own unique event for others in my Bullseye Scavenger Hunt Series # 2 held in conjunction with Farmer's Market.
There is always some nervousness with the anticipation of these events. I was blown away by the confidence and power exuded in my newest archer, Addie (who is 6 with only one lesson under her belt), when she powerfully shot out a few high scoring arrows in just the "warm up". I knew a record was on the way…
Watch Addie Shatter Record
The youths understand that they may get nervous the first time they compete and their score may be lower than in practice. However, they know that practice ultimately leads to performance. In the 10 arrow 10 yard shoot for 4 minutes, I saw my seasoned archers do what they have done in practice and my newest archer did set a new record!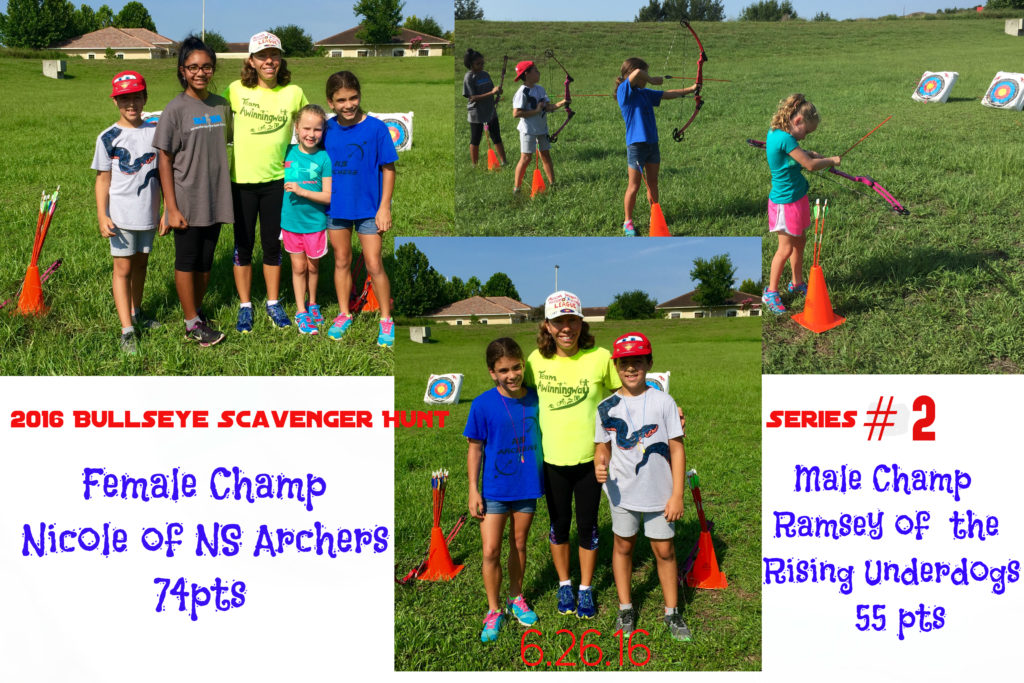 Addie, 6, set the record for the "Highest scorer in a 10 yard 10 arrow competition for 4 minutes from a youth age 6 or under with just one archery lesson" with her score of 9 points.
Ramsey of the Rising Underdogs won the boys archery competition with his score of 55 points (10 points away from the boys youth record). This was his first archery victory.
Nicole of the NS Archers won her first archery competition as well with her score of 74 points (12 points away from the girls youth record). Aisha of the Purple Pandas was following close behind with 72 points and she is currently the female leader in the Series Championship.
Onward, the archers went to Clermont Farmer's Market for photographic scavenger hunt. It's a great, fun opportunity to get locals acquainted with farmer's market and all the vendors. The families work together to hunt down items. However, they not only look for interesting things or people, but they have to try to take the best pictures and complete the scavenger hunt in 20 minutes or less. The Photo Contest Winners are below. I look for close up, sharp, well-taken shots with good lighting and interesting angles.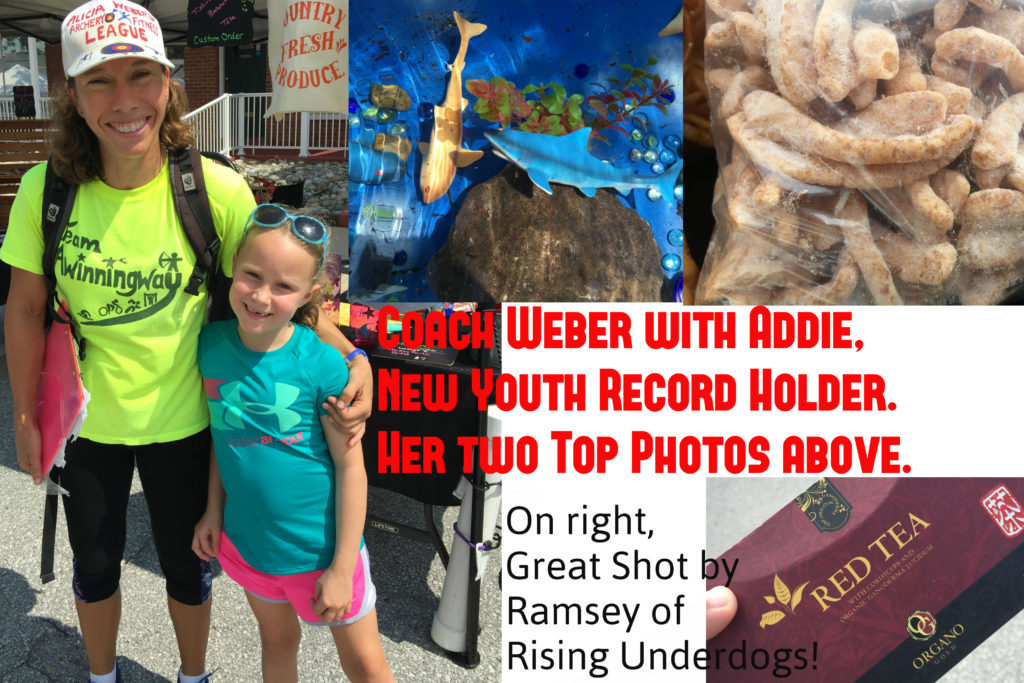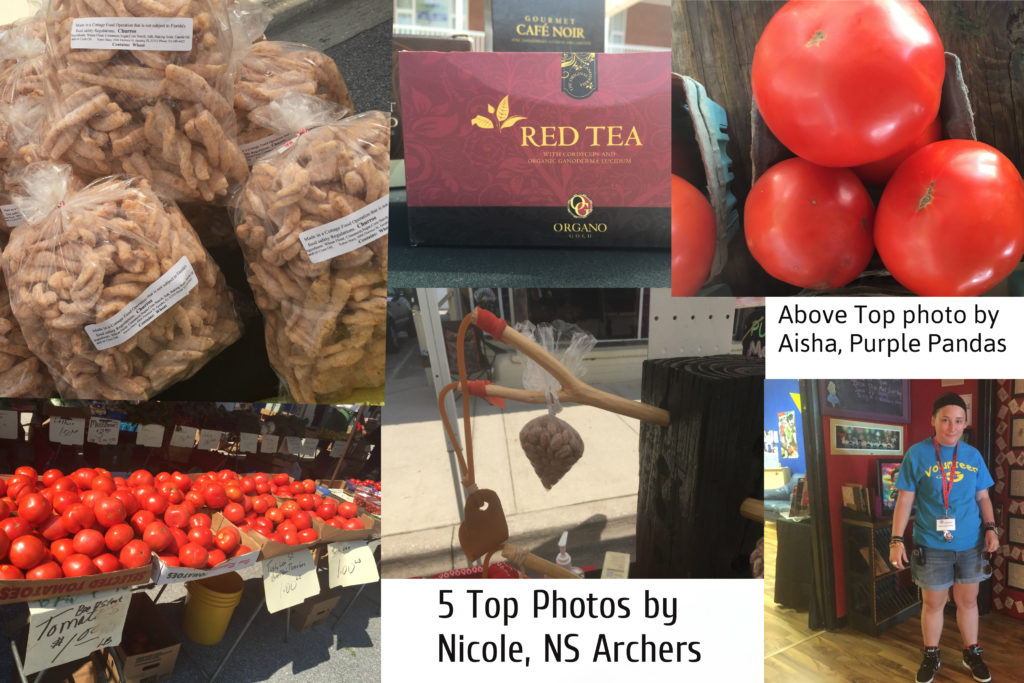 Contact me to join the next monthly Bullseye Scavenger Hunt held thru and including the month of August at Awinningway@gmail.com
END OF REPORT